You've found the discount page where we
have special prices on our best-selling courses

Place your order before the clock his zero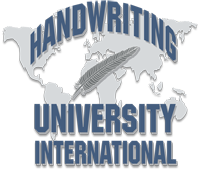 ---
Who wants to spot a lying, cheating, dishonest person in just seconds from a just a tiny sample of handwriting?
If you need to know "for sure" if you can trust someone (in business or in love), this quick home study course is your answer.
Introducing....
Dishonesty in Handwriting Homestudy Course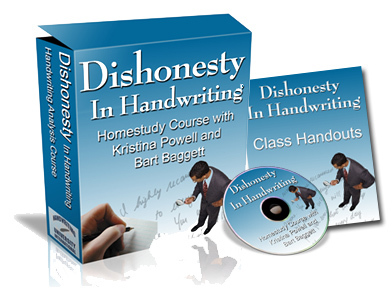 Whether you are a spouse, business partner, employee, or friend, HONESTY is a key ingredient in any relationship. Now, you can spot it quickly in over 10 different places using advanced graphology/handwriting analysis techniques.
"Now, in just seconds, you can ABSOLUTELY spot a dishonest person without ever having to confront him in a bold-face lie... just look at their handwriting and they will never know you have the upper hand."
In this informative and well researched Special Report/Course (which also includes a mp3 class recording) the authors discuss strokes, traits, and combinations that a complete amateur can use and a 20-year veteran probably didn't already know. Much of these "traits" and "strokes" you might have seen before, but never knew they were connected to ethics or dishonesty.
Product Review
"I never knew there was so much MORE to tell about honesty in handwriting. This one hour seminar was packed with more details than 100 page books I've read before on graphology. Thanks Kristina and Bart !" 
— Travis King, Oregon, USA

Product Review
"After hearing your lecture I can see that this is going to help in evaluating tenants and employees."
- Jonathan Duncklee, Duncklee Inc.

Some of these "secret traits" will be brand new to you. In every case, you will refer to your handouts again and again as this level of "honesty" training has never been revealed in Handwriting University's basic or advanced class materials. You are guaranteed to learn brand new insights into ethcs, lying, honesty, and integrity... since these are all so important in your life.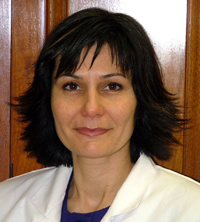 Featured Presenter: Kristina Powell Handwriting University Graduate Kristina Powell is an accomplished healer, business owner and Karate Instructor.

Hosted & Interviewed by Bart Baggett
(as seen on CNN's Larry King Show).


Instead of waiting 7 days for the home study course to arrive via snail mail, today, you can get instant online access to this online version...
Includes:
10 different uncommon strokes that reveal shady ethics and dishonesty.
5 strokes that reveal good ethics and a pension for the truth.
Easy to follow graphical descriptions so you can learn quickly.
How to evaluate the significance of each stroke to measure the level of dishonesty.
How to diplomatically call-out a liar in a business environment.
Doing private consultations and dealing with deceit issues in the workplace.
Hosted and Moderated by the world famous Bart Baggett.
Retail Price: $29 every day.
Discounted Price: $10
Product Review
"I've always thought there was more to integrity, lies, and honesty than just the letter 'o'. Kristina's research was solid and easy to understand. It was information NOT published anywhere else." 

— Misti Smith-Carson, Kansas City, KS, USA

Enroll in the Dishonesty In Handwriting home study course using the online enrollment process below. It just takes a few minutes and you can even choose your own password which allows you instant access to this "dishonesty course" but you will also get total access to the new "Handwriting University's Membership Site" as well... as a gift. Your membership "access" remains with all the benefits as long as you remain a member.
Thanks,

Kristina Powell & Bart Baggett

---
---
1-Year 100% Satisfaction Guaranteed!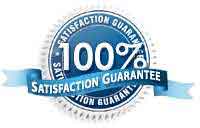 ---
---
$29

$10
(Over 66% OFF retail. Save $19 and get instant access.)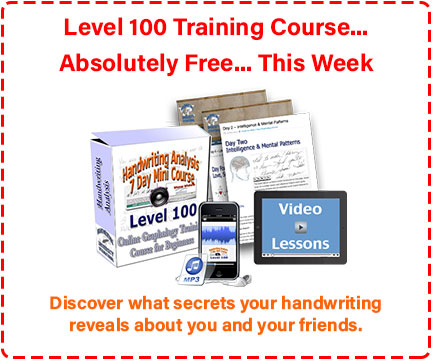 100% Online Access
(This price not guaranteed until April 30th. We reserve the right
to end this discount anytime in April. So, enroll now. )
---
We accept: Visa MC Discover AMEX Money Orders

 

What is an online home study course?

This particular home study course is a combination of a live tele-class and pdf files assembled for online delivery.

You get the benefit of listening in on their discussion, reading along with the transcript and following along with the graphics on your worksheet - while learning all about Dishonesty in Handwriting.
---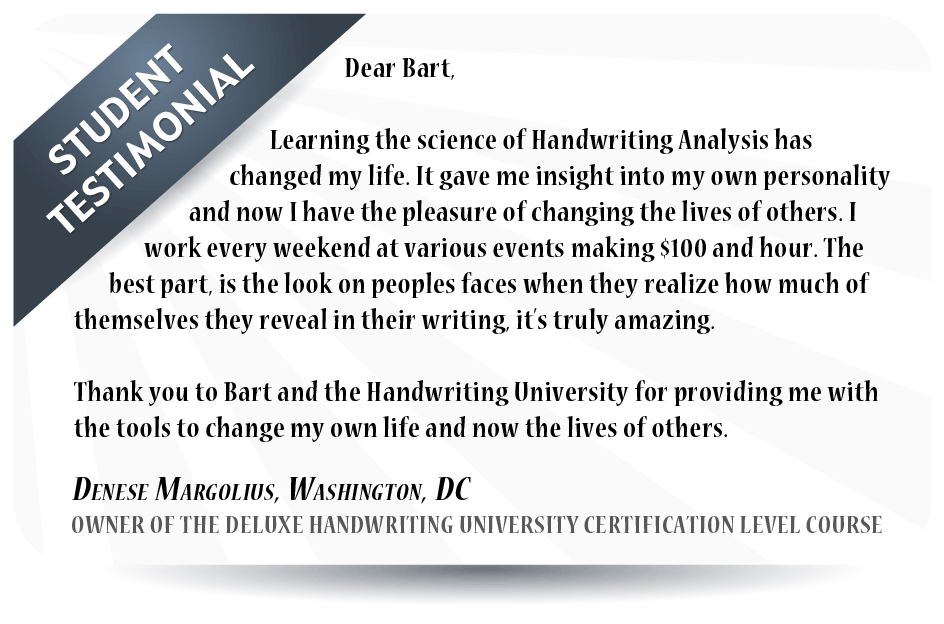 Read dozens of video and written reviews here.
.
Handwriting University International
15233 Ventura Blvd. Suite 550
Sherman Oaks, CA 91403
1-310-684-3489