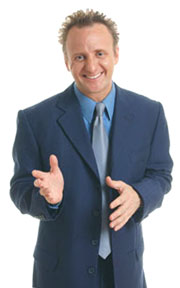 We have Certified Graduates in over 17 countries. Are you next?
1-310-684-3489
Imagine Earning $100-$350 an hour Analyzing Handwriting as a Certified Handwriting Expert or just learn for Fun. Get Certified Now through the world's most popular certification home study course.
Learn to analyze Handwriting for fun and profit by enrolling now into
Handwriting University's easy 4-Part Certification Program.
August 17, 2018 Dear Future Student,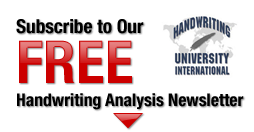 Your Information is 100% secure with us and will never be shared with anyone.
Imagine having the power to know more about a person in the first three minutes you meet than it takes most people a lifetime to figure out. It isn't a psychic gift, it isn't even an illegal device...it is the science of handwriting analysis. Now, you can become a certified expert in just a few short months. Many people, like you, hear about handwriting analysis and are really entertained and interested, but you might have never stopped to ask how learning this tool can be used to improve every area of your life. We have four Levels of programs to choose from, depending on how serious you are about mastering this science. Naturally, you can always pick up a single book or cards individually, but most students jump into the course in the following sequence... level 1,2,3, and 4. Before you know it, you are certified as a handwriting analyst and earning $100 an hour part time! We recommend you order one of the COMBO kits, like the Standard or Deluxe, but you can also order one step at a time and upgrade.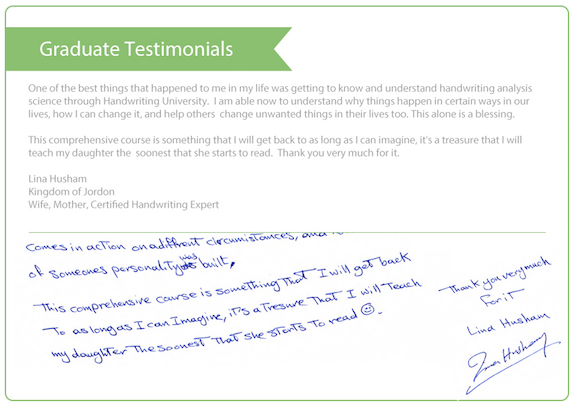 "If you're at the point where you want to change your life, this course is a must! You'll learn more about yourself and other people than you ever thought possible, and you'll make money in the process." —Jennifer Jeffcoat, Sales Rep, Orlando, Fl
Level 101
is our new Starter Kit which includes all the basic traits for fast, accurate, and fun handwriting analysis. You can order the home study version (which includes DVDs, book, Audio CDs, an emotional gauge, and a Grapho Deck) or you can save lots of money and get the online version and foergo the tactile learning tools. This is the basic kit we require all students of our seminars and Level 2 students to start with and master. It includes over 42 basic traits, how to measure slant, and over 3 hours of "audio book" and 5 different seminar videos. Watch and listen to samples online now.

Learn more about Level One Starter Kit and order now from our USA or India shipping facility.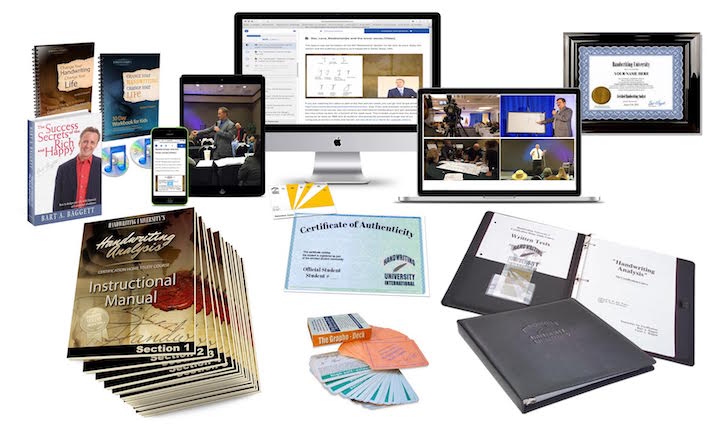 Level 301: Certification course w/ Level 101 pictured.
Standard Handwriting Analysis Certification Course
The Level 4 Professional Level course is sold only to enrolled "Certification level Students" and contains all important business information to turn this fun hobby into a lucrative full or part-time income. The photo at the right is the heafty 300+ page binder along with the five CDs." This source is available 100% online, at a savings. The offline version can only be ordered and shipped from our USA based distribution center (not available in India.)
This course covers every possible way to make money using this skill: professional speaking, teaching, business consulting, handwriting analysis at parties, appearing on TV and radio shows, sending out press releases, and even includes full access to the Grapho Web 2.0 automated written report software (not sold seperately.) When are you ready to make money, enroll into this program. It now is shipped on DVD, CD, and many parts of the program available for instant download, too.
Learn more about Level Four Professional Marketing & Teaching Level Course
No matter which you choose, you will soon begin to master one of the most accurate and insightful personality methods ever created...and it will change your life like it has changed mine. You will never look at people the same way again. You will experience that...
You have the ability to size up people instantly.
Your own goals, self-esteem, and confidence will grow.
Your romantic relationships will blossom.
Your children's behavior and grades will improve.
You will gain "instant rapport" with just about everyone.
People will confide in you as never before.
You will earn $100 or more in your spare time.
There is over 100 years of research that has created this science we call handwriting analysis. Some of you have read a book on the subject, or maybe already own the Grapho-Deck. That's a great start. Naturally, there are subtle distinctions and details that can only be spotted by an expert. I'm inviting you to decide now to become an expert. Choose which program below you would like to purchase using our secure on-line shopping cart.
Bart Baggett President of Handwriting University.com 310-684-3489
Call my office anytime with questions.
P.S. If you order on-line this month, you save hundreds of dollars off of our retail prices. And, all of our courses are protected by my personal One Year 100% Money Back Guarantee.
P.S.S. Either one of our Certification Courses includes "Get Started Today Instant Digital Downloads!" You will be learning minutes after you order!
Please order on-line using our secure on-line catalog. Nathan Fox He could have saved about 100,000 dollars with handwriting analysis. Bob Baier He helped businesses with hiring and his own relationship with his wife.
"This seminar has changed my life. It is the most efficient and effective method for personal development and for improving the quality of one's relationships." —Kim Radcliffe Attorney and Mediator, Orlando, FL
"This course has been amazing! With a background in clinical research, my first reaction was to search for the evidence that this science is accurate. Upon investigation, biologically, handwriting analysis' validity makes perfect sense. Ultimately, my own personal improvement was all the proof I needed to change from skeptic to believer!" — Deborah Mraz Clinical Research Specialist, Wilmington, NC
"I have already seen and experienced wonderful changes through grapho-therapy. People at work now seek me out as an expert in my field, and I have have many recent offers to manage important projects. All this happened in about a month from first raising my t-bar!" —Diane McCafferty Engineer, Sandy Hook, CT
Listen to what these students of handwriting analysis have to say ...
Derrick Watkins Graduated the course and keeps coming back for the metaphors!
Roy Dunn Just got certified and wants to start his own business in handwriting analysis!
Read what past students say ...
Dear Bart, I believe this is the start of a new life for me, and I have Handwriting University to thank for a jump-start in a good direction, after years of failure and poverty. This last month I made $500 (approx.) from starting a brand-new at home business. Because my business is growing by leaps and bounds, with very little effort, I am determined to make a lot more effort and kick it into high gear. I bought your course in September, 2004, and immediately saw some self-defeating behaviors and self-esteem issues that were holding me back. It has been a real struggle to raise that pesky T-bar, but I have kept at it. It was a lot easier to get rid of the wide t & d loops. I have made some other changes and have watched my personality change with my handwriting. As a result, I have become very confident, and positive-minded. I am becoming a 'people magnet.' They come up to me and want to get to know me. It seems as if everyone smiles at me now when I pass by. (Is it because I have a smile on my face all the time, and they are just reflecting that? I don't really know, but the change in me is very exciting. Some very successful people have said that if you want to change your life, you have to first change yourself. I find that grapho-therapy is a very helpful tool in our arsenal to effect that change. Bravo, Bart, for giving me this tool. Thank you.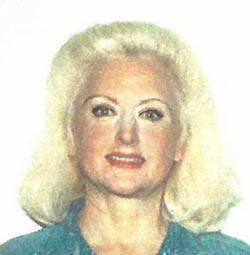 Sunny Meadows Gresham, Oregon Student of the Certification Level Home Study Course
"I am making a $100 an hour reading handwriting at parties, impressing those with my highly accurate assessment of them without ever having met them before! And all my knowledge comes from Bart's books, courses, and tapes. From what I learned from his "How to Analyze Your Handwriting in 10 minutes," I have been successfully reading people at both private and corporate events (as well as my friends.) People are simply amazed at what I tell them, wondering how handwriting can be so accurate. And at parties they love it, enjoy hearing about themselves, and it is a fabulous ( and VERY ACCURATE) way to analyse couples and see where they agree and where they disagree.
If you want to go further in depth in learning handwriting analyses, The Certification Course is the way to go. I am taking it now and find it fascinating because there is so much more information being presented, both in the books and through the tapes of a live course session. I know that I am getting a superior course in becoming a professionally certified handwriting analyst.
There is a great deal of depth to handwriting analysis, more than just entertainment, and for those who want to really develop their knowledge of this skill, Bart Baggett's courses without a doubt lead the way. You can be sure that you getting information that is 100 percent accurate. I feel totally confident in what I tell people about themselves using the knowledge gained from Bart Baggett's books and tapes because--you know why?--the people themselves tell me how accurate I am!!!! "

 - Read Greyer, Certified Handwriting Expert
Read other real student comments here.