Why Won't My Love Commit to Me?

by Bart Baggett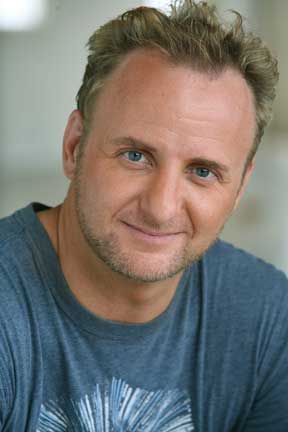 When the relationship first began, you were both swept away by that great feeling of comfort and love to each other. You thought you could soar, hand in hand to greater heights of intimacy. However, a number of months, even years have now passed and now the relationship is going nowhere. You may even be living together, but still you are missing that sense of initiation, that comes with truly knowing that the person is committed to you with all his / her heart and soul. When you try to bring the subject of taking your relationship to the next level, your partner behaves as if discussing a future with you is not that important.
Sneaking a peek at your partner's handwriting might give you some clues as why he or she might be reluctant to head down the aisle.
Being Cautious

If you haven't known the person a long time, it might simply be that he or she is just being very cautious. Caution in handwriting is often represented as a long dash that streaks out from the end of a lower case e or c. These little strokes forward almost resemble "roadblocks" that give the writer time to pause and assess the situation before he or she makes a move.

If your partner displays this trait, then there is a chance that he or she is probably just cautious in all aspects of her life and the hold-up may not be something personal to do with you. The person may just need time to process and analyze their feelings than others. Usually, this is because they have been hurt before.
Procrastinating

It could also be that your partner is just putting off the "inevitable", the same way he or she puts off doing the dishes, paying the bills and other matters.

A procrastinator will always put off 'til tomorrow what can be done today or what should have been done six months ago (and that includes marriage). You know you're with a procrastinator if he or she has been talking about marriage for the past year, and there's still been no exchange of rings. Or maybe, you've moved into together and the two of you seem to be living in a kind of blissful purgatory that doesn't include any long-range plans. Procrastinators tend to cross their t-bars on the far left. It is like even the act of crossing their t's is an afterthought.
Living in the Moment

Then there are those lovers that seem to live in an alternative universe. Every attempt to communicate with him or her seems to "go in one ear and out the other." This type of lover can also seem very forgetful or like they have attention deficit disorder.

This person may actually be lacking the tenacity it takes to follow through to a relationship that is only parted by death, as they are always "living in the moment" and "loving the one they are with." This kind of person tends to lack a vision of the future and often tends to compress their writing into the middle zone (also known as the mundane zone) of their writing. For instance the tops of their t's will not rise much higher than the tops of their n's as below.
Dishonesty

Another potential cause of your partner's reluctance to commit to you is that he or she is not being honest with you. It is possible that he or she is keeping a big secret, like an affair. Indicators of secrecy are loops that look like circle within circles on the left-hand side of an o or a c:
Lying

It is also possible that he or she might be lying to him or herself about whether or not he or she actually does want to be with you. This kind of self-deceit is often caused by a reluctance to hurt the other person or a great disappointment that he or she can't face with regards to the relationship. It is also possible, in this case that your partner is just staying out of you with habit and fears change.

People who are lying to themselves or are not facing the truth of a situation also tend to have o's and c's that contain loops within loops:
Examining your own handwriting for the above traits might also help you discover why you have chosen to stay with an emotionally unavailable person. Breaking your relationship patterns might be as easy as changing the pattern of your handwriting. For more information about how handwriting can help you find "the one" go to:
http://myhandwriting.com/change/chlf30dy.html

You can view all of Bart's Change Your Life products, including his groundbreaking The Secrets to Making Love Happen at:
http://www.myhandwriting.com/booksetc/secretsb.html
Student Reviews

"Everyone NEEDS this knowledge. I'll never date or hire anyone ever again without analyzing the handwriting. This course has changed my life... and it is a hell of a lot of fun, too!"
-- Wayne Brown


FREQUENTLY ASKED QUESTIONS
I am left-handed. Does that affect the analysis of my handwriting?

No. All handwriting, whether you are writing using a pencil left hand, a pen between your teeth or a brush between your toes is considered to be information from the brain. Research has shown that basic handwriting traits tend to be the same, whether you are right-handed, left-handed or ambidextrous.


What can be told about a person from his handwriting?

Handwriting reveals hundreds of elements of the person's "personality and character," which include glimpses into the subconscious mind, emotional responsiveness, intellect, energy, fears and defenses, motivations, imagination, integrity, aptitudes, and even sex drives and issues of trust. There are over 100 individual traits revealed and an unlimited number of combinations.


Thanks for reading our weekly newsletter!


BART BAGGETT
Bart Baggett, Author and Lead Trainer
HandwritingUniversity.com
1-800-398-2278
admin @ myhandwriting.com
You can refer friends to this newsletter by sending them here:
http://myhandwriting.com/newsletter/subscribe.html

See our entire catalog of home study courses:
http://www.myhandwriting.com/order/catalog.html