ORDER INFORMATION FOR INDIAN RESIDENTS
How to Get Your Products Fast

If you have questions about which specific product to order, feel free to call 1-800-398-2278.
---
Handwriting University Internatinal proudly presents products and training by Bart A. Baggett, now available in India, in rupees.


Your complete source for Handwriting Analysis and other courses for understanding others and improving yourself. We have "certified" students in countries all around the globe. Now, you can pay in rupees or dollars and have the same USA manufactured course delivered from our Hyderbaad shipping center.. .without the customs and tarrifs of international shipping .
---
In India, we recommend you purchase our products through our USA office and have them shipped via our India office.. if we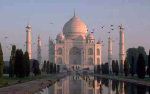 have the course you want IN STOCK.
Because of the high tariffs and shipping charges, it is often cost prohibitive to ship from the United States. Please be wary of fake copies of CDs and DVDs and look for the USA quality in our official manufacturing and distribution.

Please contact or Indian Office.
+91 974 501 1322 in India, Standard Time. INDIA (speaks Hindi, too)
For faster service, place your order via our USA ordering center and we can have it shipped from our Hyderabaad office.
support @ handwriting university .com
or visit here to order from the USA office .

Mail
Finally, you can use the old fashion method... snail mail.

Make check or money order to Empresse Publishing, then send to:

Empresse Publishing
C/O Sales - New Orders
15233 Ventura Blvd Floor Five
Sherman Oaks, CA 91404

USPS usually takes 4-7 days within the continental United States.

Your order is usually shipped within 24-48 hours of the time you place the order.
You must ADD shipping COST to your check or your product will NOT be shipped. To discover the shipping cost, check out on the shopping cart until you see the shipping fee calculated. It is at least $5.95 on every order.

Phone
If you are one of those people that absolutely has to talk to a "live human being" to place your order, then below is the phone number to our home office. Because of the incredible automation that is now possible, we do not staff our office five days a week to take incoming phone calls. We highly recommend you e-mail us first, then one of our staff will respond via e-mail or by telephone at a time that is convenient for you.

Pacific Standard Time Zone
California USA
Telephone: 1-310-684-3489.

In INDIA (speaks Hindi, too)
---