LIVE EVENTS,
WEBINARS & LIVE CLASSES
Join us for the next live event, attend a free live tele-clas. or join a paid level Silver or Summer Certification Class.
Ask questions, meet the faculty, get involved. Scroll down for upcoming online events which you can register and attend.

Signature Makeover Live Video Workshop.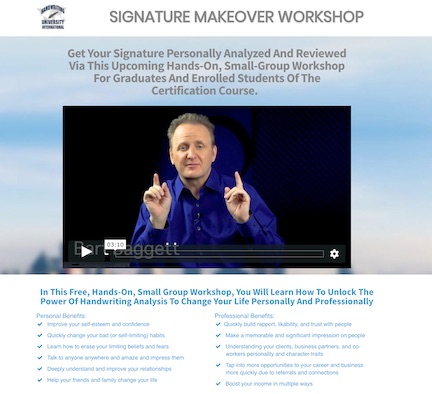 These small workshops are hosted by Bart Baggett and you will hold up your signature to the video camera and get an in-person makeover. Limited spaces available. Maximum of 10 people per class can be booked. http://signaturemakeoverworkshop.com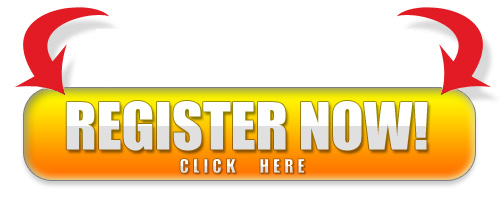 How to Earn Six Figures or More In the Handwriting Analysis Business.
New Training "The Business of Handwriting"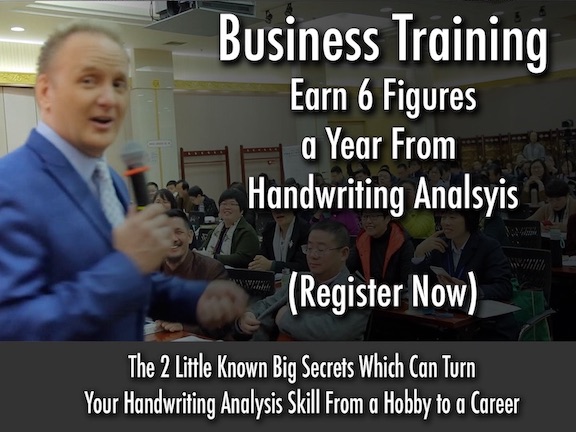 Register now: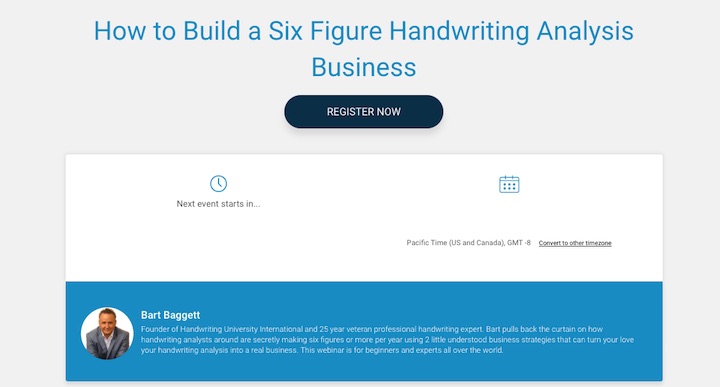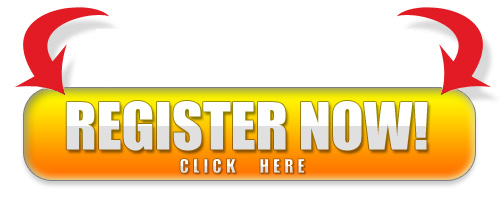 Handwriting Analysis For Beginners [90 Minute Training] FREE
Join from your computer and bring your own handwriting samples to discover deep insights about yourself and others. Hosted by Bart Baggett, Handwriting University Founder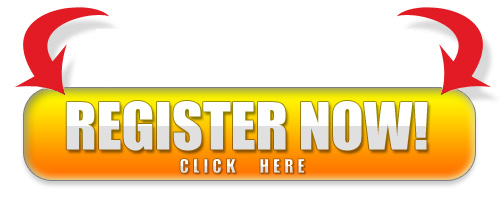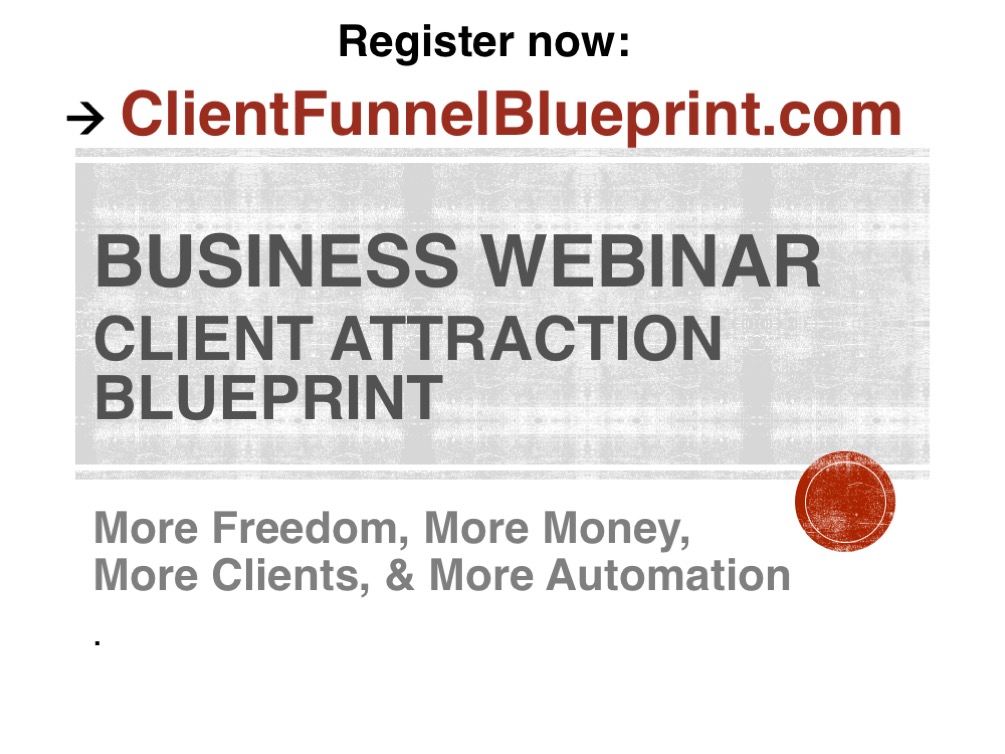 [LIVE] Business Webinar : The Client Attraction Funnel Blueprint.
How to Create A Full or Part Time Coaching and Training Business using online ads and strategy sessions with excited prospects ready to invest in you.
This is a business and marketing class designed for authors, speakers, experts, coaches, handwriting analysts, therapist, and any other expert that sells one-on-one or group advice.
Click below for the next event and RSVP. Spaces limited.
Click below to attend the Attend This week.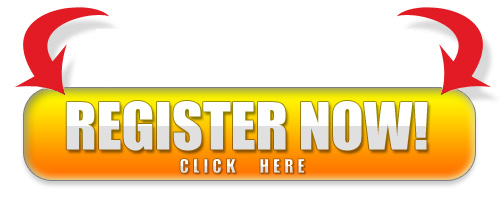 This class is about making money and getting prospects to call you.
FREE TO ATTEND

Crazy People.
Live Broadcast
How to Spot Crazy, Mean, Dysfunctional and Dangerous people from handwriting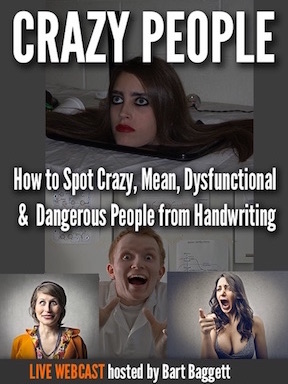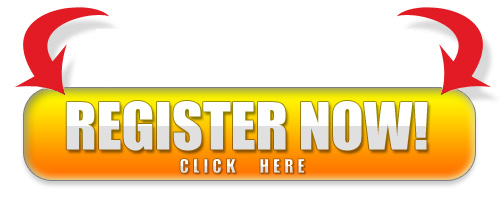 FREE TO ATTEN

Are you just starting out? Scroll down to attend a live or pre-recorded class from the comfort of your own home.
Live Monthly Telephone/ Internet Training Classes. Talk, Watch, and Listen live with Authorized Trainers once a month. Join us for a monthly series of Live classes and tutoring calls with our Faculty members worldwide. Classes are held monthly for our paid monthly registered Silver members and all replays are ready to view (right now).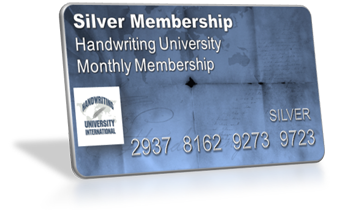 Classes are normally the Last Monday of each month... but check the schedule here and listen to past classes using the REPLAY button. HandwritingUniversity.com/classes/
Listen to recently recorded mp3 as part of our monthly membership program.
Join now and listen live or download past audio & videos .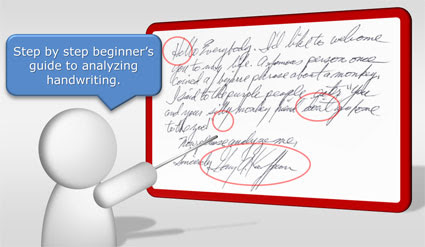 Join now and you can view the past 10 Silver Classes Reaplys at no extra charge. Over 20 hours of fun and educational content for just $17. Yep, become a member for just $17. Go here to enroll.
If you are already a member, go here to view past classes or upload your own handwriting sample for the next one.

LIVE EVENTS
In order to be invited to our live in person events, you must be on our email list and must open an email every 30 days to stay actice. Resubscribe here.

Want more specifics? Contact our USA or India office and
talk to our local team members.
Want to see 20_ hours of video training?
Go here and click on the blue buttons which contains free previews of our best selling course.
https://empressepublishing.teachable.com/p/2017-live-certification-level-training-course/
Questions? Call our USA office or send us a message. Questions? Call 1-310-684-3489 or email us at support@handwritinguniversity.com

Scroll down and view real student testimonials.




Listen to and Watch Clients Talk about the Annual Conference
Read some of the comments from recent attendees
Questions? Call 1-310-684-3489 or email us at support@handwritinguniversity.com
If you have any questions regarding products, pricing or just need help with your purchase:
Call our International Headquarters with any questions about products here: Course Enrollment & Sales: 1-310-684-3489 Ext. 2 Dave 9am-11am California Time, Brianna 1 pm-7pm California Time. +91 (961) 135-5118 for Pooja in India, Standard Time. 1-310-684-3489 extension 3 technical and member support. Want to talk about enrolling into the certification course? If so, just contact a local Authorized Trainer in your home country. Or schedule an appointment right now using our online scheduling system: https://calendly.com/handwritinguniversity/ Chat with us now on Facebook. m.me/handwritinguniversity

Subscribe now to weekly newsletter, now, free 6 month subscription. Read past issues here.
On-Line Catalog| Hire a Certified Handwriting Expert or Authorized Trainer | Live Seminars | Become A Certified Handwriting Expert | Hire an Expert in California| Learn Handwriting Analysis for Free Forensic Forgery Experts Directory
Free Handwriting Analysis Self-Test | Hire a Local Handwriting Expert | Free Graphology Newsletter Place an Order | Become a Reseller / Affiliate | For the Media
Member's Only Handwriting Analysis Area
Get your handwriting analyzed for free at the world's only Accurate Free Handwriting Self Test. Free Handwriting Analysis