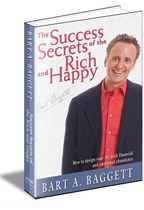 "It's National Handwriting Week!"

*** Weekly Strokes Newsletter ***

Written by Bart Baggett, President of HandwritingUniversity.com

Special Edition

--> See PRweb News article (2009) What Does Your John Hancock Reveal?
2008 Article Follows:

What does your handwriting reveal?
Do you have the success traits of John Hancock, Oprah Winfrey, or Steven Spielberg?
This special week takes a closer look at all the benefits that the sciences of handwriting analysis contributes to American society; employee screening, self-improvement, personality profiling, and even courtroom document forgery examinations!

__________________________________

---
Can success potential really be revealed through the stroke of a pen?
Handwriting Analyst offers Success Secrets of The Rich & Happy during National Handwriting Week (Jan. 19-25th)
---
*****************************************
---
| On-Line Catalog | Free Special Reports | Handwriting Self-Test | Hire an Expert | Learn Handwriting Analysi s|
| Place an Order | Affiliates |