BART BAGGETT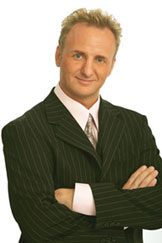 President of Handwriting University.com
World's #1 Handwriting Expert
Preparation for the Interview
Preparation for the Interview
To Prepare for the Interview...
Please have your hosts, staff, and listeners write at least two sentences in cursive writing and sign their name. A fun sentence I like to use is:
The purple people eater said, "You and your silly monkey don't go home to the zoo."

Your Signature

Question: Do you I have to write it in cursive.
Answer: Yes. But if you print, please write the sentence twice; once in your normal printing and once in your sloppy cursive. This bit is much more accurate and I am more insightful using cursive.

Question: But I don't remember how to write cursive?
Answer: Then write it twice. Once in printing and the other in your 3rd grader cursive.
If this is a radio interview,
Radio host, FYI: I've been a guest on over 1500 stations and hosted my own radio show at KYNG in Dallas, TX. I understand how to do radio (timing, guests, breaks, etc.) and the following procedures will make the bit effortless and easy for both of us. It is a really fun segment. Enjoy and thanks for booking me.

Please have listeners fax the station, then the station fax the samples to me the morning of the interview or during the interview.
Please do NOT give out my fax number on-the-air. When that has happened, both the listeners and sometimes the host get the strange idea that I am going to spend my morning calling each listener personally and doing a free analysis. Hmm. (Really, they think that.) So, by NOT giving them my fax number, they realize if they miss the on-air demo, then they have to go to the website to learn more.
My new fax number is 323-850-7650. Once you book the show, you will be given Bart's private number.

(It only takes me about 3 seconds to start analyzing a sample.) Please let me know if your show is G, PG, or R-rated. I can adjust my humor accordingly.
If you are sending more than five samples, please number the samples #1 - #20, so your producer and I can establish who we are talking about without the problem of reading somebody's sloppily written name.
The more people's handwriting you send, the more fun and credibility we can have right from the start. I encourage you to get the listener's to fax in... even if we never get to them on the air.
---
How to Introduce Bart Baggett (short and sweet.)
(Please print this out and hand it to the host . I have made it the size of an index card so she/he can easily read it coming out of a break.


Bart Baggett, World's # 1 Handwriting Expert
President of Handwriting University.com and author of the "Handwriting Analysis Certification Course."
Listeners can get their own handwriting analyzed for free or attend a local live seminar for 50% off. Just send them here, day of show only:
www.HandwritingUniversity.com.
(Our gift to you - our loyal listener.)
Extended info:
You've seen him on CNN, LEEZA, Court TV, and even in USA Today and in Biography Magazine. The author of 5 books on handwriting analysis, the guy the media turns to, to analyze Mass Murderers, Ransom notes and Morning Show Hosts...
---
For radio stations, I usually offer a totally FREE AUTOMATED HANDWRITING ANALYSIS via the internet. Just send your listeners to www.HandwritingUniversity.com.
This is a free service and hopefully they will like it so much they will come back and buy lots of my books and courses.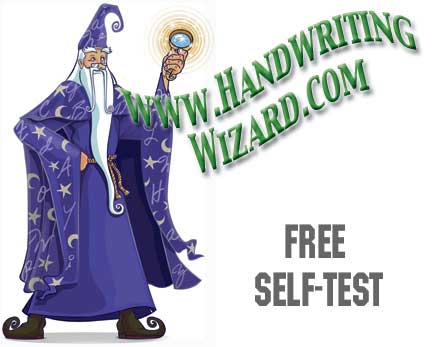 PLEASE promote the URL of this site and give the analysis away! It helps me find new long term customers as they automatically also get my weekly e-mail newsletter. .
---
If this is a TV interview,
you may pass out 4 x 5 index cards to the audience to get them involved. It only takes me about three seconds to start analyzing a sample, and it can take from just 5 seconds to a few minutes for each analysis.
It is also fun to have a whiteboard on stage to draw the individual traits for the home viewing audience to play along at home.
Thanks, Bart