For the Media:
Press Information for Print, Radio, and TV
To Book Bart Baggett as a guest,
Call/ TEXT 1-310-614-6593 available Los Angeles and nationwide. Please leave a message or text. This numbers gets lots of spam calls.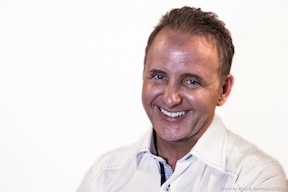 Book Bart Baggett now for your radio or TV Show.
One of America's best on-air talents.

Bart Baggett is the Nation's Leading Handwriting Expert in the eyes of news reporters, writers, on-air hosts, and producers who need good talent.

He is the go-to expert forstories including celebrity gossip, politicans, forgery, handwriting, and criminal tendencies... Mr. Baggett is the media's first choice.

What's more... he is radio and TV savvy. Quick witted and even has experience hosting his own radio show (KYNG-FM )and doing stand-up comedy on the Sunset Strip. He cut his media teeth on morning shows nationwide in the 1990's and has been a guest on over 1500 radio TV shows. He is now regular on CNN with Ashleigh Banfield.

Bart has commented on the nation's leading criminal trials, forgery cases, and unsolved mysteries. He has appeared on most popular shows in the top 20 markets and has been a guest on dozens of the top TV shows over the past two decased. (CNN, Court TV, CNBC, Howard Stern, Jeff & Jer, Mancow,Good Morning America, The Today Show, etc).

Mr. Baggett is the most TV and Media experienced handwriting expert in the world. Why call anyone else and risk your segment being legally wrong, technically sloppy, or boring?

He especially loves MORNING RADIO. Have your listeners take a photograph of their own handwriting with their phone and get an instant analysis of their husband, wife, girlfriend of self... live on-the-air.

Video Clips from recent TV shows show below.



This video clip below contains clips from the Larry King Live CNN Interview, AMW, and Today Show. This is mostly serious "criminal forensics news topics).

Bart Baggett makes TV producers look good. But, remember that on live TV... nobody is better with playful, fun, and comedic timing regarding handwriting of real people (listeners and co-hosts.)



Bart Baggett
Biographical Info




Have Bart Baggett as a Guest on Your Show or as a feature in your next article.

Full length interviews available with handwriting samples and graphics emailed to you for an easy, visual, intriguing feature story. He have been the feature guest in Biography Magazine, on Court TV, Fox News, CBS This Morning, Today Show, Americ's Most Wanted, Treasure Detectives, and even on CNN's Larry King Live.

---

To Book, Call or Text us at 310-614-6593, available Los Angeles and nationwide.

---


Have your personality analyzed by the country's premier handwriting expert!

Not only can he reveal the hidden secrets of hosts, producers, politicians, and celebrities, he also discovers the strengths and weaknesses of your children, spouses and friends. His professional and casual style puts a humorous spin on this scientific method of personality analysis.

During your interview, Bart will reveal:

The 5 Hell Traits in handwriting to avoid at all costs.
Success Traits and Failure Traits revealed in handwriting.
Which one letter reveals to the world your sex drive.
How to raise your child's self-esteem by changing his/her handwriting!
How to spot lying in your spouse' or kid's handwritten notes to you.
Is your boss paranoid or just sensitive? Look at the letter d.
The down and dirty personality secrets of your hosts, listeners, and coworkers!

PRESS RELEASES

January 20th: Obama's Legacy: 7 Character Traits Revealed in
Barack Obama's Handwriting Predict How Well this
President will Lead a Nation in Turmoil

January 19th: National Handwriting Week.
What Does Your John Hancock Reveal?

January 12th, Handwriting related
industries squabble over John Hancock's
real birthday

Barack O'Bama is no John F. Kennedy?

| National Handwriting Week - Graphology Bart Baggett Feature
- January 21st- 27th 2007,|

| Survey Reveals 81% Believe Handwriting Analysis is Accurate
January 21st, 2006 (HandwritingWizard.com) |

| Identity Theft: What to do when your identity is stolen or your name forged. |

Liars and more Liars-
| National Handwriting Week January 23-29th, 2005

10/17/2002 Baggett analyzes terrorist anthrax letters on CNN

6/11/2001 Press Release: Timothy McVeigh . Could this happen again?
To all Producers,

"Don't put it off any longer! Entertaining guests that intrigue listeners and generate phone calls are few and far between, so book Bart Baggett now. His handwriting analysis interview jammed our fax with samples from listeners and we fielded calls the next several days regarding his handwriting analysis kit. Bart will be making several more appearances on our show over the next year and I encourage you to consider him for those horribly slow days when listener response is nil and let him make your job easier. Feel free to call for verbal references."

Sincerely,

Carmen Conners
The Carmen and Chris Morning Show
WSSR-Star 95.7 Tampa Bay, FL (95-00)
Now in Minn, MN (01-current)

"Bart has been a regular guest on our show since 1995. We always get phone calls faxes and great listener response! As guests are concerned, he is a sure thing!"

-Jonathon Monk, The Monk & Kelly Show Las Vegas, NV KOOL FM

"A great guest. The whole studio was in stitches. We will definitely have him back again."
-- Lorraine Crook, Nashville,TN, Host - Crook and Chase Show
"Bart is hilarious and the handwriting thing is dead-on accurate. A wonderful guest." -- Bob, Host - The Bob and Tom Morning Show Syndicated Nationwide
"A bundle of energy, intelligent, and very funny! We received hundreds of faxes, and the listeners loved him."
-- Greg Thunder, Host - KMPS-FM, Seattle

"Bart was great. We tried to hold him over for more segments... funny and fascinating. The entire studio didn't want him to leave. Highly recommended!" -- Monica Teague, Morning Show Asst. Producer - WGN-TV, Chicago,IL
Here's what they said: "You are the perfect guest."
-- Mark Summers, Talk Show Host - The Biggers and Summers Show, Lifetime Television, NY
"Bart makes my job easy! He's invited back anytime. Bold. Enthusiastic. Funny."
-- Jan Goldstein, Segment Producer - The Charles Perez Show - National TV

What Other Radio TV Producers Are Saying About Bart Baggett?
"Bart is playful, funny, and the handwriting analysis is uncannily accurate every-time. He's one of my all-time favorite guests." - Steve Cochran, Host,
WGN Chicago, IL
"Finally, a on-air therapist who makes sense? which means agrees with me! Baggett is a great guest, we kept him in Studio 2 hours." - Jamie White.
Jamie and Stench Show Morning Show
- Star 98.7, Los Angeles, CA

"Baggett is our ace-in-the-hole guest. He pulls more phone calls than top celebrities and more laughs per minute than our stand-up comics. He's been on our show in every market we've worked. Highly recommend booking him, today. "
Jonathon Monk, Monk & Kelly Show - Oldies Las Vegas, NV

"Baggett is a TV pro. He was our best panel guests, he stole the show I'd work with him in a second."
- Claudia McMahon, TV Producer, Merv Griffin Entertainment.

"Bart Baggett is a reoccurring guests because always delivers interesting commentary. He is the top handwriting expert in the world and great on-camera. Why would we use anyone else?"
- Cole Thompson, Segment Producer, Catherine Crier Live! Court TV

To book Bart on your show or to receive an emailed
EPK with most recent photographs, video interviews clips, and show ideas, simply call Bart Baggett's office at
323-544-9277 ext 9.
Available in Los Angeles and nationwide.


See all of our products at our secure on-line catalog.