BART BAGGETT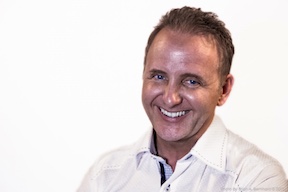 Author / Speaker / Handwriting Expert
Interview Questions for Radio and TV Interviews
Intro / Credibility
You've been doing this since you were just 14 years old. How did you get started?
What can someone's handwriting REALLY reveal about their character
Are businesses really screening employees based on their handwriting?

Are teachers and schools embracing this idea? Tell us about school teachers teaching their students to write with the new "better" alphabet you recommend!

You've been on over 1500 TV and Radio shows and met dozens of celebrities and even criminals; who has had the most interesting person you have ever met?

You have met two billionaires and looked at their handwriting. Any traits we can learn to become a billionaire?
Spice and Controversy
Do you really look at a woman's handwriting BEFORE you ask her out?
What are the 5 Hell Traits in handwriting to avoid at all costs? Describe them for our audience.

What are three traits normally found in a jerk's handwriting?

How do you spot a liar by just the letter O ?

Can you really spot a nymphomaniac from one letter? Describe it for those listening at home.
Making a Difference
What's the easiest way to raise your child's self-image and confidence?
What letter reveals someone is paranoid?

You changed your handwriting when you were just 14 and you claim it changed your life. Why?

Does your handwriting change over time? What does that mean?

What is the biggest benefit for the average person to learn handwriting analysis?
Personal
Did you ever date someone even though her handwriting warned you not to?
Do you analyze everyone's writing that you meet?

What does REALLY SLOPPY writing mean?
Celebrity / Stuff in the News
What did OJ Simpson's and the UniBomber's writing have in common?
Does President George Bush's writing say anything we don't already know?

What do most serial killers' handwriting look like?