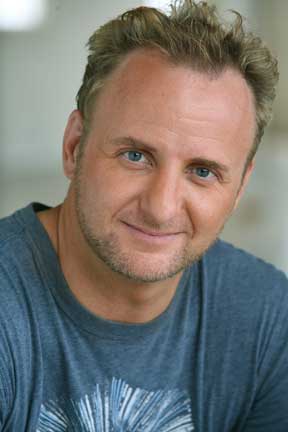 Look at your own handwriting to discover what sexual secrets your penmanship reveals.
Sexual secrets are all the radio hosts want to hear about after faxing Bart Baggett their own, listener's, and celebrities handwriting samples. You may have heard author Bart Baggett in your town if you listen to one of the 1300+ radio /TV stations he has appeared on. He is famous for undressing people with his words just by looking at their handwriting! He sometimes uses phrases like "aggressive", "loner", "sexually frustrated", or "perverted". Do any of these adjectives describe anyone you know? If so, read closely to discover how much sexual information is revealed by your own and your lover's penmanship. Of course, there are more important things that can be discovered through the science of handwriting analysis, but Bart says sex seems to get the most attention!
Get a sample of your own handwriting and read on.
A short sample of handwriting can reveal quite a lot of privileged information. In fact, it is probably the quickest and most accurate personality testing tool available. The reason Bart goes on radio shows calling his listeners frustrated and gullible after only seeing a few short sentences is to illustrate one point: Simplicity. Handwriting analysis is simple, fun, and entertaining. Bart sometimes does three guest interviews a day on-the-air is to expose this remarkable science to as many people as possible. He helps people realize that understanding personality through handwriting is quick and accurate. People can order the deck of cards and the audio cassette tapes and begin analyzing handwriting instantly! Following are some examples of traits you can discover about yourself in your own handwriting. After you realize how much sexual information you can discover, imagine how much more of the personality you can reveal when you learn all the strokes in handwriting.
---
Sexually Frustrated
Some people are not totally satisfied on that physical level right now. If you see a lower loop in the g and y that is incomplete, know that the sex life is also incomplete. Look for the letters y or g shaped like this: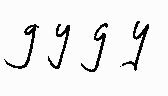 Sexual Frustration as revealed in handwriting
Sometimes, the person is having a physical challenge, like illness or some physical pain. However, most of the time, it reveals a lack of sexual or emotional satisfaction with regards to relationships.
---
Big Sex Drive
This is the trait that everyone loves to talk about! The bigger the loop in someone's lower zone letters, the bigger the sexual imagination. That imagination includes energy, trust, experimentation, and even new positions. Face it, someone that imagines very well will get bored with the same old thing. So, if your lover has a big y-loop, be experimental. Remember, this loop is also exaggeration. Therefore, that person will also tend to embellish and exaggerate everything in all areas of life. They make great story tellers and are definitely the best lovers! For a big sex drive look for a long and wide lower loop in the y or g like this: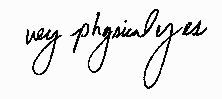 Big Sex Drive
---
Loner
The loner needs his or her space. A part of her may enjoy people and actually need to be with others. However, when you see the lower stroke of a y or g drawn straight down, realize this person has a need to make it on her own emotionally. In relationships, this person will need space and not be co-dependent. In fact, independent is the key word. This can be a very healthy trait. Remember that at times, this person will need to be alone and give them this freedom. Don't smother the writer with this type of y or g:


Loner
---
There are many other ways you may write your lower loops, each variation indicates yet another distinction of your personality. When you realize just the lower loop reveals so much about a person, imagine how much more you could get from all the handwriting. In fact, it is easy to understand why people are getting so excited about learning to analyze handwriting. It is a valuable and entertaining tool you will use the rest of your life.
For more information on lower loops, get a copy of my book Happen Analysis for Love Sex And Relationships!


Click Here for FREE Newsletter